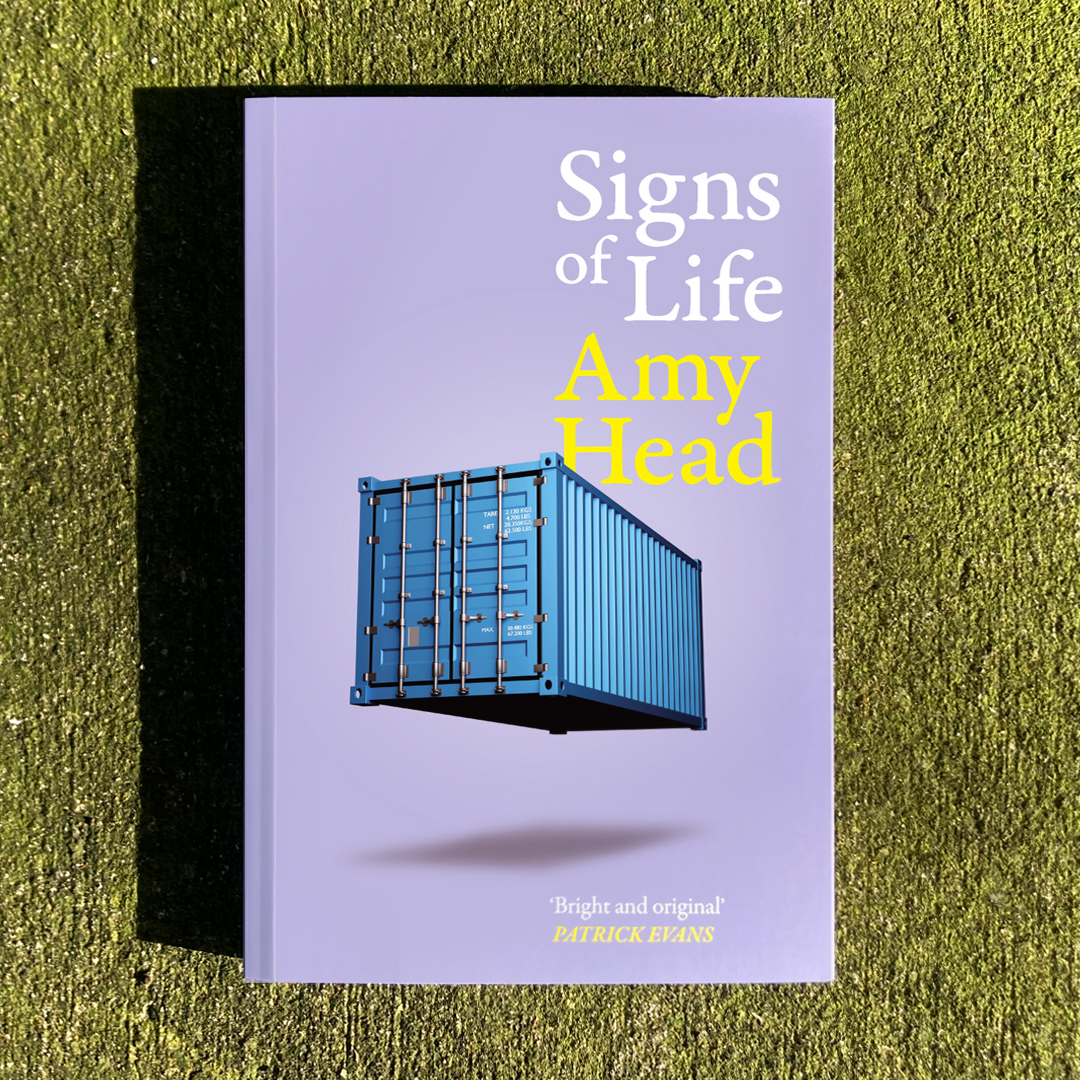 Last week we launched Signs of Life, a book of linked short stories by Amy Head, at Scorpio Books in Christchurch. Novelist David Coventry – author of The Invisible Mile, Dance Prone, and the forthcoming Performance – was there to launch it for us. David delivered the following fantastic speech and we're glad to be able to share it here.

Thanks to Amy, David, editor Anna Knox, Scorpio Books, WORD Christchurch, and everyone who came along.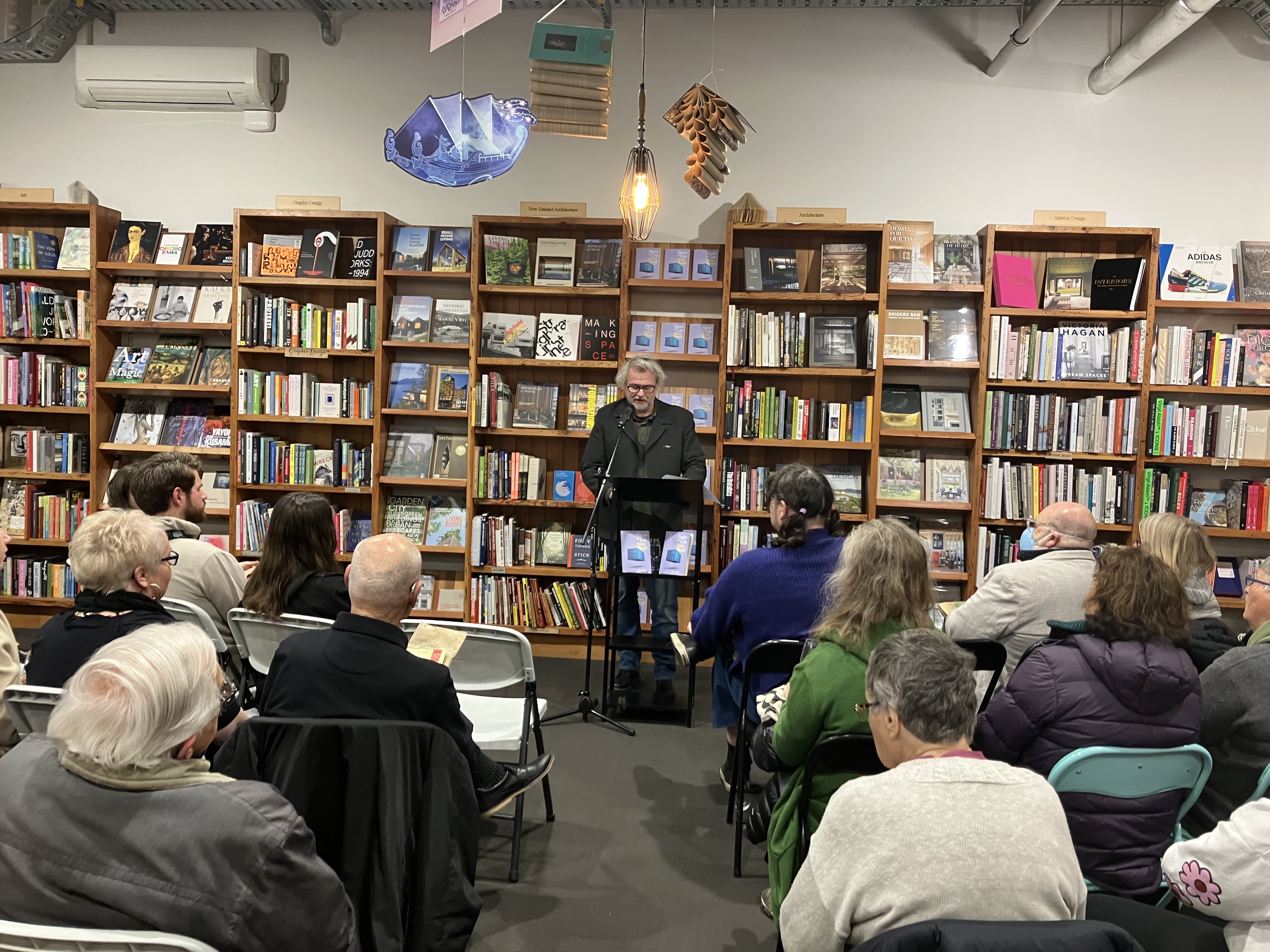 David Coventry. Photo: Anna Knox
The moment the big quake hit Christchurch, I was in Wellington signing papers to buy a house. As I lifted the pen from the form the old flat rocked. The real-estate agent and I stood and looked at each other for a moment, and then he left. Almost immediately I got a call from a friend. She was in Christchurch. She was at the top of the Deans Stand at Lancaster Park. She'd been napping there after a conference in the main rooms. She said there'd been a massive earthquake and was terrified. She asked if my mum and her husband could pick her up. I said: 'I'm sure they can. Hold on.' I called my mother's house. I called, but no answer, no answer because at that moment they were trying to escape a collapsing house in Mount Pleasant. A failing chimney fell beside mum, almost taking her out — and they were then on their own rescue mission, desperate to escape back across the city. And then of course the TV and the stories. It all happened, exploding in the news rush and screen blur, and it all happened at a distance, but at an absolutely immediate distance.
The quake was right there, but hundreds of kilometres away.
The stories contained within this magnificent book, within Signs of Life, seem to inhabit a similar kind of distance; but rather than a geographic distance, this distance is time – disrupted time, raw time. These stories occur as human-emotive aftershocks felt – in most cases – many years after that day; their distance is time and pain and more time.
And time in this book is often deliberately – and brilliantly – discarded. Stories begin without reference to any chronological signalling. A character is driving on a street to her daughter's house, we don't know why or when. Once with the daughter we are guided through more uncertain streets to the old centre of Christchurch. We learn as they walk past the closed-up art centre how Ernest Rutherford split the atom — despite the word itself meaning indivisible in the original Greek.
Time in this book, that thing we feel is so permanent, so reliable, this too is spilt, severed, rendered in two. It is broken. The effect is, as to use Patrick Evans words, a discontinuous fiction. One that has us stumbling but engaged, laughing, but also enraged. When we lose time we lose one of our foundational dimensions, hence lives here are tilted, their foundations mucked and uncertain like that suburb swallowing liquefaction many of the characters have to deal with.
The book is intimate in its struggles. Tony is, according to his WINZ social worker, dead. Instead of this being a great drama, Amy lets this knowledge inform us of the importance we place on the language of living, as if there are only certain combinations of words that confirm our existence. Poor Tony tests them out. 'Meow,' his neighbour's cat says in one of my favourite lines in a book packed with great lines. This articulation seems to, more than anything, confirm his existence.
And of course, the whole book at times feels like a wonderful experiment, searching for the right words to say: WE ARE ALIVE, WE EXIST.
The book shifts between place and family and time and strangers and outcasts and pricks (literally) and people trying to get by and some trying to do good. Each character is haunted, a part of them lingering in the prose like the uncertain river that runs curling through the red zone.
In this deliberately centreless text, Flick somehow floats through possible centres (including the centre of her gran's abandoned house where an unseen, unknowable rough-sleeper resides). Flick's relationship with the young, pratty, out of town architect rings its allegoric bell so cleanly and brilliantly when we learn of his other world. A life and girlfriend in Auckland. Flick was never, like the city she lives in, going to be a priority. Instead, he keeps messaging her with that odd question new romantic prospects seem to ask: 'Are you alright?' Then the bugger turns up in Christchurch for a quickie and cums all over her nice skirt. Which she has to throw out. She lives in a cheaply built modern apartment. And Flick, she, like the city, is treated so poorly and sadly.
She inhabits a place that at times seems to imitate a modernism that never existed in the age of modernism. And, interestingly, so does the text. It deftly reinvents the short story form to reflect the divisibility of memory and space. There's modernism here, there's also a late post-modernism in the shattered idea of a centre, textually and in its subject matter and setting. If there is a centre here, it is in a linear row of buildings and bussinesses re-assembled on the outskirts of the city. We can look at these as signifiers in a chain operating in Derridean dispute and deconstruction; they need each other in order to exist in a seemingly impermanent, transient existence:
'That was what the people in the businesses did; they went back and forth along the highway availing themselves of each other's services.'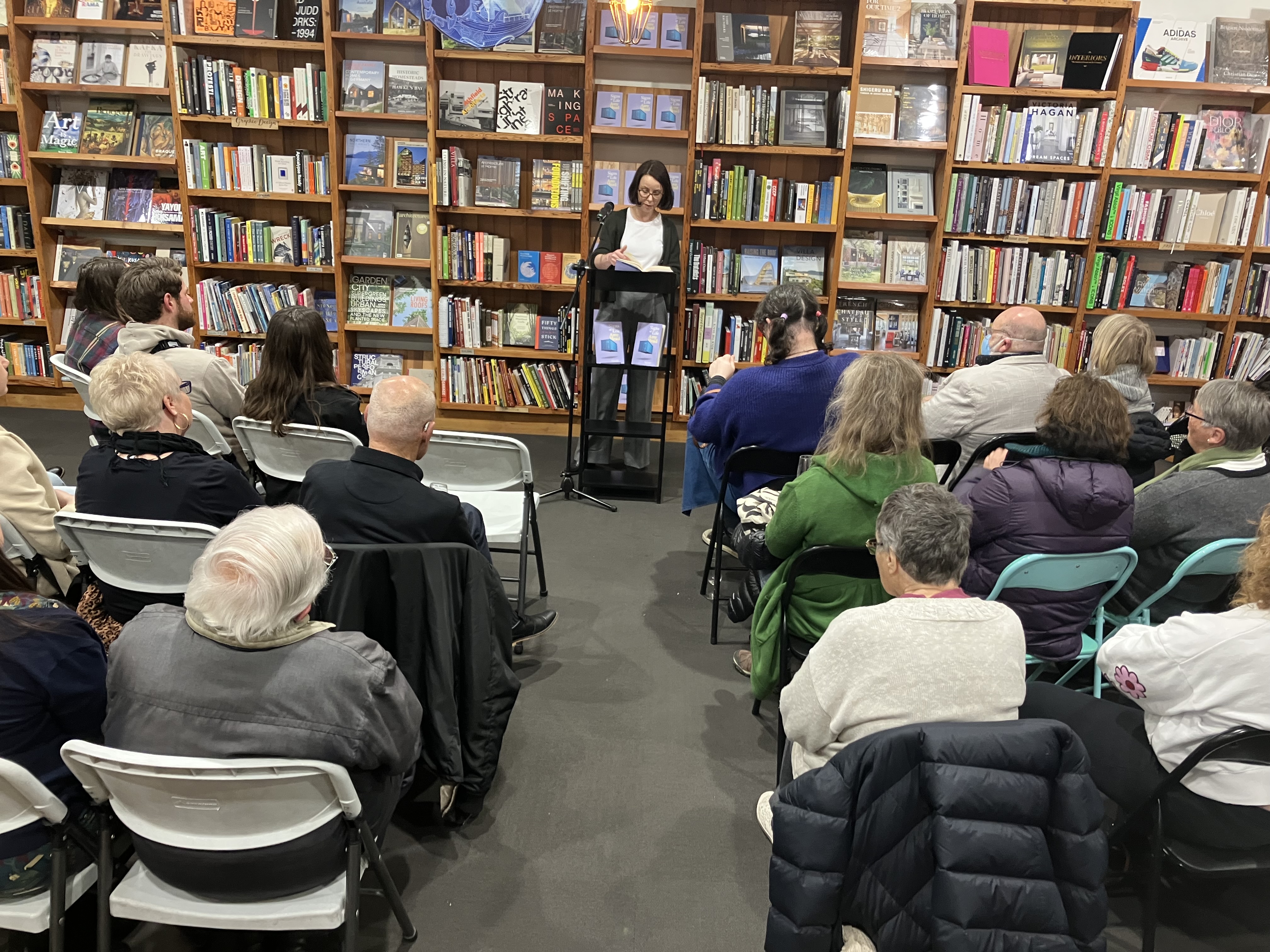 Amy Head, author of Signs of Life. Photo: Anna Knox
With Tough and its litany of grime and contrast, character and century spanning narrative, with Rotoroa and its concentration on place and its broken people, and now with Signs of Life, Amy head is carving out a quiet but important and masterly place in New Zealand letters as one of its best chroniclers of the country's intimate hurts.
Amy doesn't write 'big' – and please believe me, this is the highest compliment. Amy's stories are like miniatures, and so easily shaken. Just by picking the book up it feels like you are disturbing a world, disrupting and threatening each of the character's lives. It's beautiful: Amy knows how to distort time, how to show memory as it exists, and in doing so she's able to show the forgotten and invisibly disabled, she knows how to show their pains, distortions and loses. She also knows how to handle the broken, how to put them back together, but not as they were, but as the future might hold them.
In a year of many big bold books, of many, many stories, I ask one thing: don't ignore the smaller ones. As Amy shows, they are as important as vision and as powerful as the chain reactions resulting from Rutherford's splitting of the atom. Each of these stories is a reverberation, a wave breaking against the unravelling, living narrative that is this city. And this book is, of course, its Signs of Life. May each of its stories exit into the world and be read and read again because this book, it is now launched. Yay!

---
Signs of Life by Amy Head is now available from all good bookshops, and from here on our website.